With that said, tomorrow will be a double review day, with reviews of
Lord of the Wolfyn
and
Lord of the Abyss
, and my review of
The Apocalypse Gene
will go up on Sunday. Some other projects have taken priority and things will just get shuffled around accordingly. Flexibility is a good thing!
I don't want you to think I've been resting on my laurels, though! First of all, I don't have any laurels, and second of all, there are a whole bunch of cool things in the works right now! Here are just a few of them:
check out my page!
Speaking of, because I'm a reflective practitioner, I am in the process of setting up another blog! This one will be completely separate from this review blog, with the only common element being that I write both of them. It's called
One of Us- Classroom Ideas and Adventures
and will be another place where I post about activities, ideas, techniques, strategies, and inspiration that I use in my classroom. For those that don't know, I'm a special education teacher teaching elementary students with autism- my age range this year is kindergarten through fourth grade. I freely admit that I don't have anything over there right now, but it's on my to do list. I would love some followers there too, so if you're interested in teaching, autism, and other good stuff,
check it out!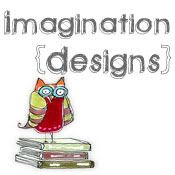 Coming soon- a new layout and total face lift for What Book is That?! Stay tuned!
I'm also scheduling guest posts, writing guest posts (I'll be doing one on surviving the apocalypse with Moira Rogers that I'm particularly excited about,) conducting interviews, giving cool stuff away, and getting ready for the next big rumpus here at my bloggy hacienda. Want a sneak peek?
I love being busy and I believe that life is a work in progress- what are you all up to these days?